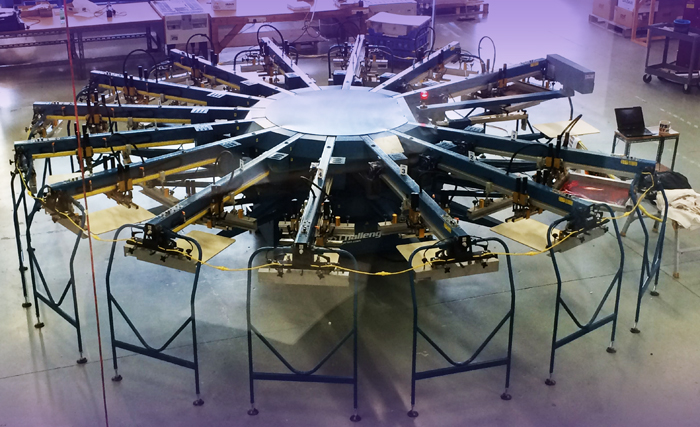 Evolve Branding continues with its commitment to a sustained growth and investment strategy. Over £100,000 worth of equipment is currently being installed as they re-arrange the factory to accommodate a brand new M&R 14 colour, 16 station carousel screen printing machine, along with a new clean burn dryer which will also reduce their carbon footprint.
This will mean increased and efficient output for high volume orders and an even greater control over the print process. This latest machine can produce a print area of up to 18 inches wide and 22 inches high. It is anticipated it will all be fully functional by mid June. This is Evolve's fourth semi automatic screen printing machine.
Additionally the Art Department now has a new image setter, along with two new members of staff who have been employed to assist to ensure efficient processing of all orders.
But it doesn't stop here, there are plans for further investment in four new state of the art embroidery machines in the coming months. Harvey Jeal stated 'We are fortunately experiencing an increase in sales and we want to meet this higher demand with the best and most efficient garment decorating methods possible. Continued investment in our equipment is the way forward.'